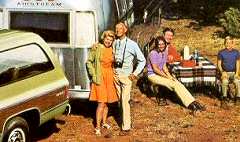 Chevrolet and GMC Truck Brochures (Canada)
updated December 14, 2003 Click on a thumbnail below to see the factory brochure(s) for that year. This collection was kindly sent in by Maxbarn of Niagara Falls, Ontario.

As pointed out by Jolly Goodfellow of www.6066gmctrucks.org GMC trucks outside of Canada were not the same as Chevy trucks in the early 60's - they had their own engines and other substantial differnces. Check out his site for more information.

TOCMP home | main index | contribute materials | more brochures
---

What is "the Old Car Manual Project"?

First and foremost, the Old Car Manual Project is a library: a central place where anyone can come to get the information they need.
How this happens is by volunteers scanning their hard-to-find documents into a digital format, so that everyone can have access to the information in them.
Why are we doing this?

Why not? But really - one of the hardest parts of restoring or servicing old machines is getting decent technical information. Often, it's difficult, impossible or expensive to obtain. We think that this kind of information should be freely available, as a public resource for the preservation of our industrial history.
Who are we?
We are some Guys Who Like Old Iron. We can be contacted here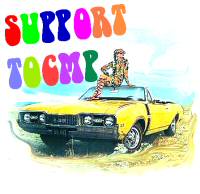 Please consider supporting the Old Car Manual Project by making a donation or contributing materials.
Click here to find out more.